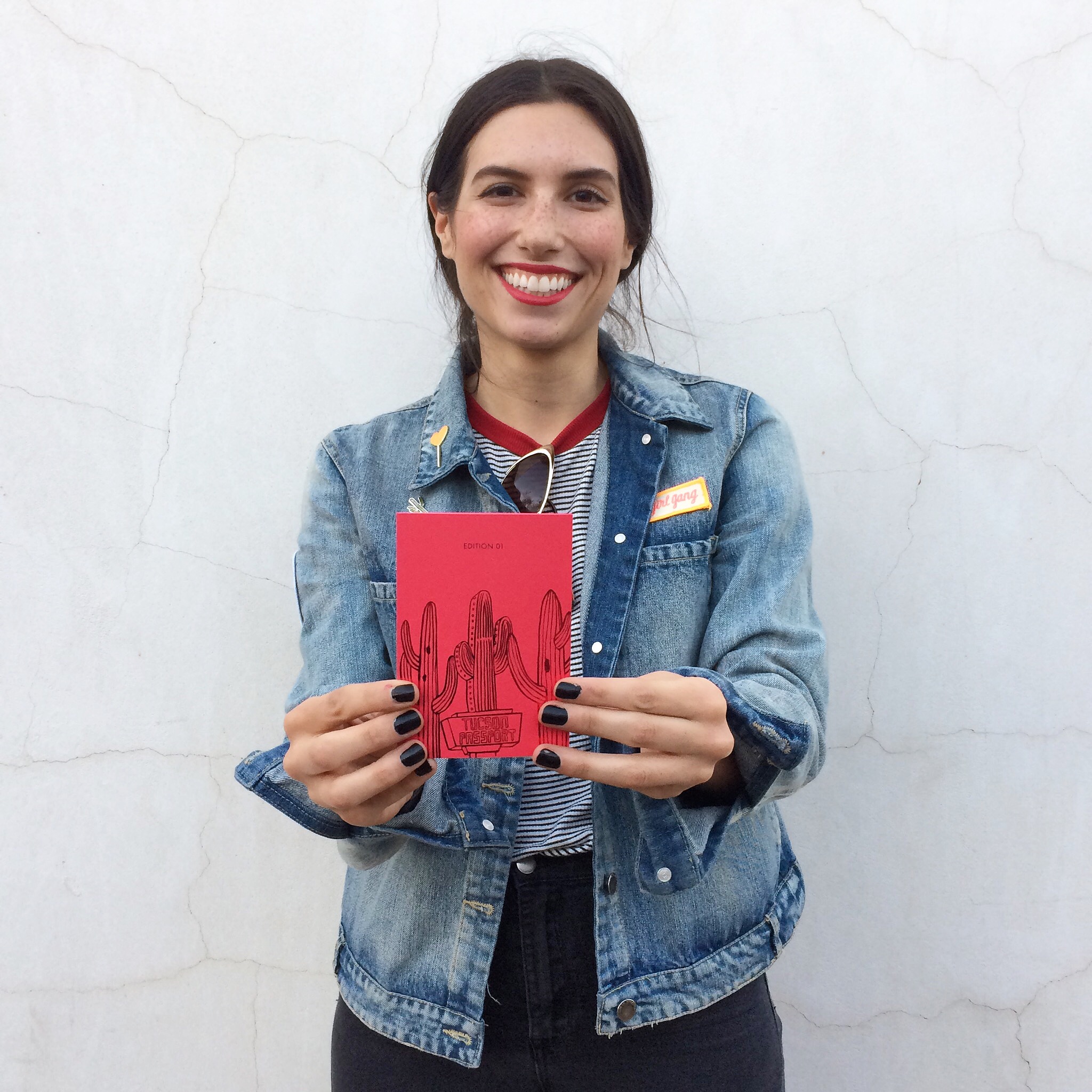 december 2016
Designed with the local explorer in mind, we collaborated with several amazing Arizona creatives—including Ryan Neal Cordwell—to bring the Tucson Passport to the community.
This 3" X 5" booklet contains 30 unique lists of what makes Tucson great, highlighting anything from carne asada tacos to the most iconic Tucson lookouts to snap a picture of a stunning southwest sunset. These limited edition passports were distributed at local businesses at no cost, and when they were gone - they were gone!
april 2015
"Better Block" took place in the Pie Allen & Rincon Heights neighborhoods. It was a day to reimagine an underused block that included a building with boarded up windows, formerly known as the Green Dolphin.
The streets were closed off to cars and a traffic circle and bike lanes were installed courtesy of Living Streets Alliance. Community members were invited to write on a sticker and share, "I want ______ in my neighborhood," to dream of what could be in this community space, as well as in their own neighborhood. In addition, The Underestimated City & Words on the Avenue both shared their work and artistic talent through live, mixed media murals hung on the sides of the building.
Live music from Mariachi Nueva Melodia, tables for seating under shade trees, and local food from Bellas Gelato Shoppe, Vina Baguette & You Sly Dog made for a perfect neighborhood gathering space, and a chance to share dreams for this building and help others catch the vision for a "Better Block".
february 2017
Our third annual community event was an all day celebration of our beautiful community starting with a pop-up event at Exo Roast Co where we shared local coffee, valentine-making for refugees, new t-shirt designs, and the creation of a post-it note mural in the shape of a heart.
The end result was a reflection of our community coming together to make something beautiful that was only made possible by us all working alongside one another. A percentage of all our merchandise sales went to the Living Streets Alliance Mobile Bike Repair service for a visit to a refugee apartment complex in Tucson to fix up bikes.
In the evening, we hosted a birthday party for Arizona's 105th Birthday at Creative Tribe Studio downtown. We had coffee from Savaya, treats made by local Syrian refugees, kids activities, vision board-making, another post-it note mural made in the image of the Arizona state flag, and of course, a giant birthday cake made in the shape of Arizona.
february 2016
Our second annual community event took place in the alley next to The Rialto Theater in Downtown Tucson. It was an afternoon filled with coffee (from Presta Coffee Roasters), treats, photo props, celebration and a lot of people who love where they live!
For our interactive art piece, we invited all ages to participate in the polaroid project where they had their picture taken, wrote why they love where they live on the bottom of their polaroid picture, and added their polaroid to a large canvas to create a giant collection of polaroids from the community in the shape of a polaroid. This piece is currently on display at Savaya Coffee Dove Mountain.
february 2015
Our first ever community event was a celebration of Valentine's Day and Arizona's 103rd Birthday hosted by Bryan Dejonghe, Adam Luckow, and Kristin Tovar, of Why I Love Where I Live. We invited community members to participate in an interactive 10' x 10' mural.
The top portion of the mural was inspired by the Arizona state flag, and the bottom portion was where people wrote something about why they love where they live directly onto the canvas. To us, it represented the unique and diverse community that we share, with all of us coming together to celebrate what we love about our state, our city, and our neighborhoods.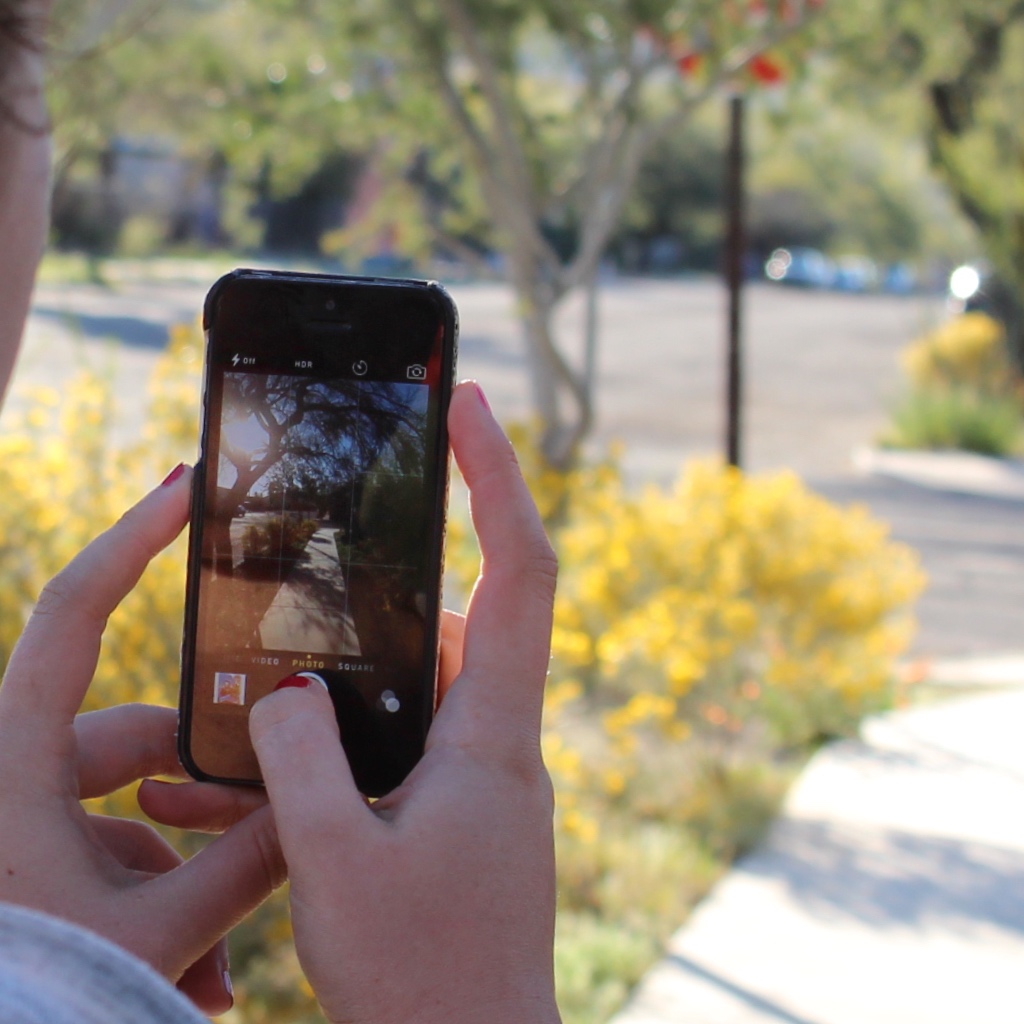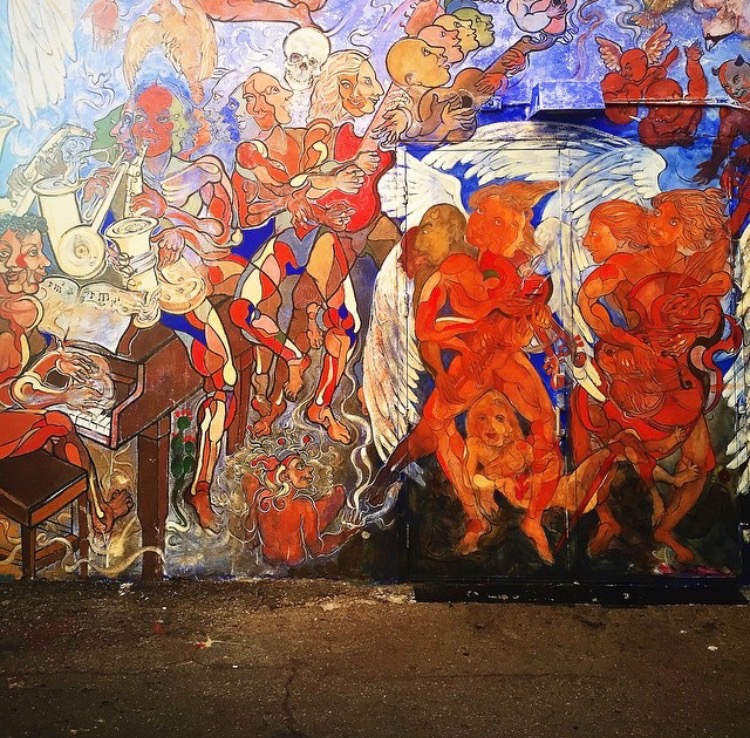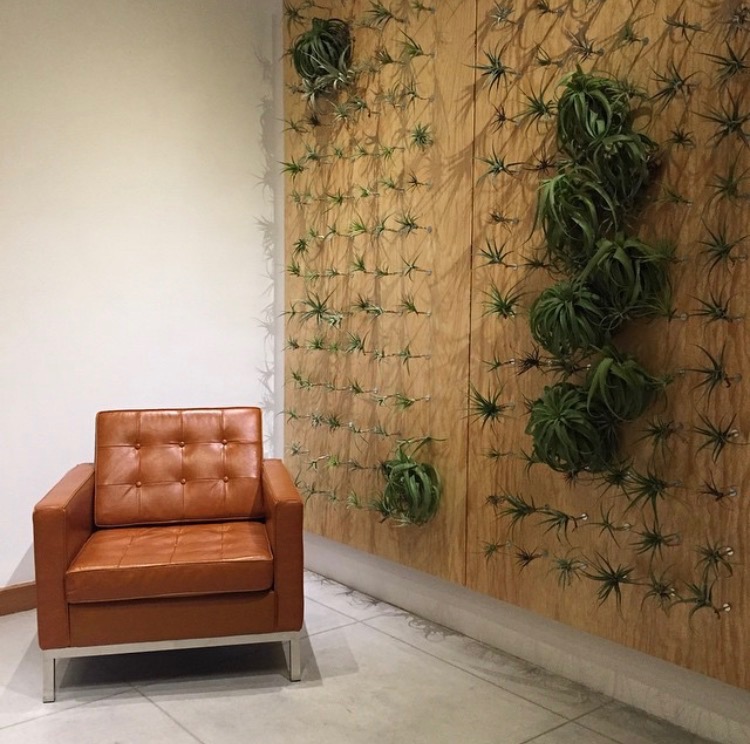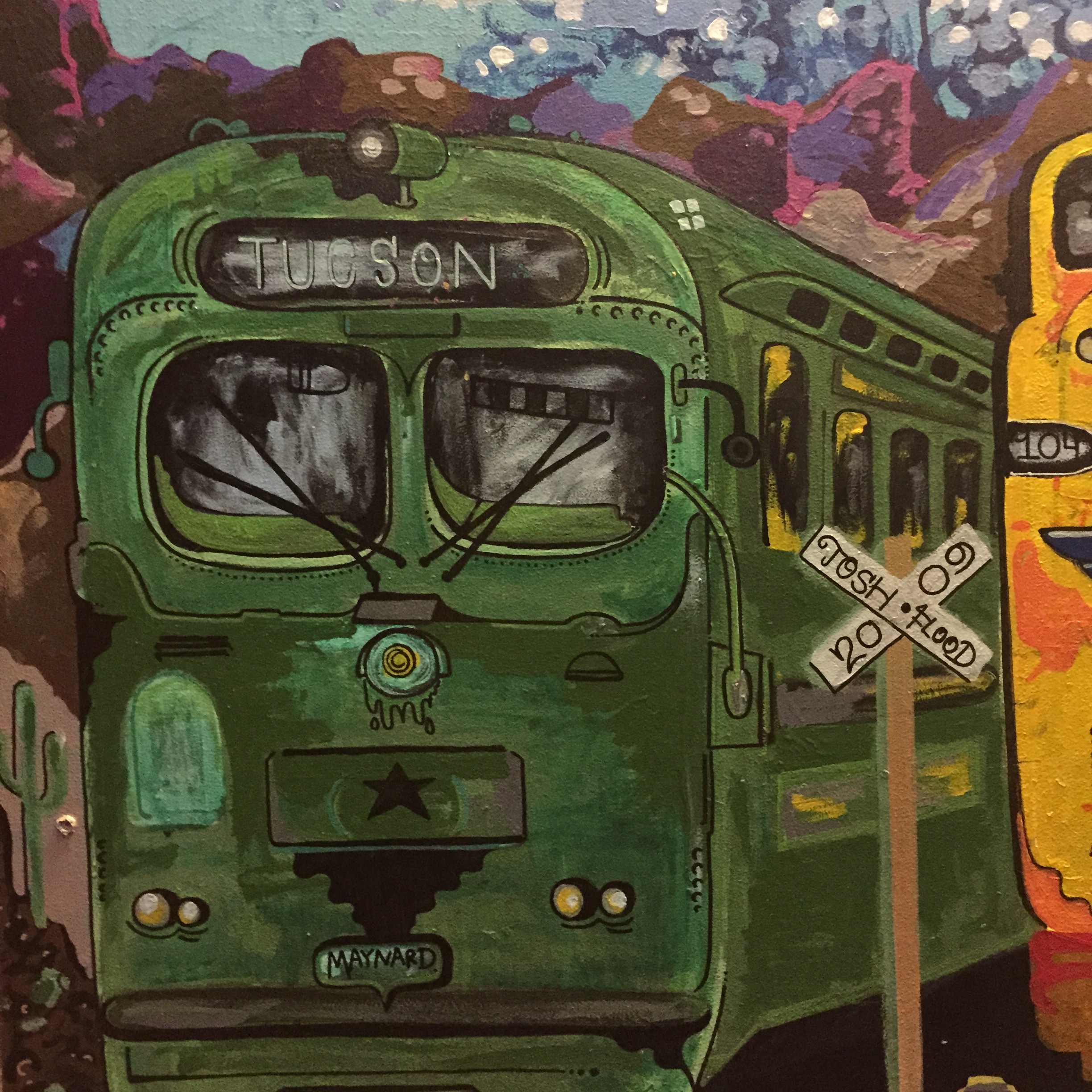 march 2016
We teamed up with Maynards Market to host the first ever Maynard's Photo Walk on Friday, March 6th, 2016. Enthusiasts of all photographic skill levels were invited to explore downtown with a map and list of places to visit and take photos along the way.
The group met back at Maynard's for a raffle with prizes from the businesses who are participated in the walk, including Connect Coworking, Fed By Threads, Hotel Congress, and Salon Salon. We had over 75 participants for our first photo walk!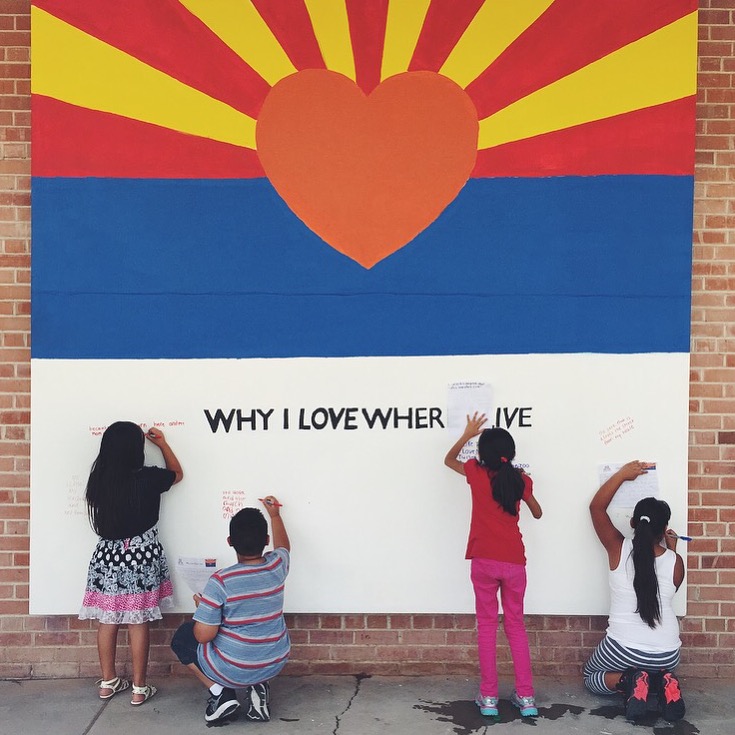 august 2015
For Tucson's 240th Birthday we commemorated the special day by asking the community to do something for our city for 20 minutes.
People were encouraged to find a way to bless or serve the city, whether it be volunteer work, cleaning up a mess, giving someone a ride, etc. For our project, we partnered with Serve Tucson to create four more interactive "Why I Love Where I Live" murals to be hung at local elementary schools that matched the mural from our first community event and celebration. One of the schools, Pueblo Gardens K-8 School, had students write essays about why they love where they live, helping them to focus on the beauty and good they saw in their neighborhood, school, and city. Those students were then invited to write directly on the canvas of the mural hanging in the courtyard at their school.